Le Petite Train Jaune de Cerdagne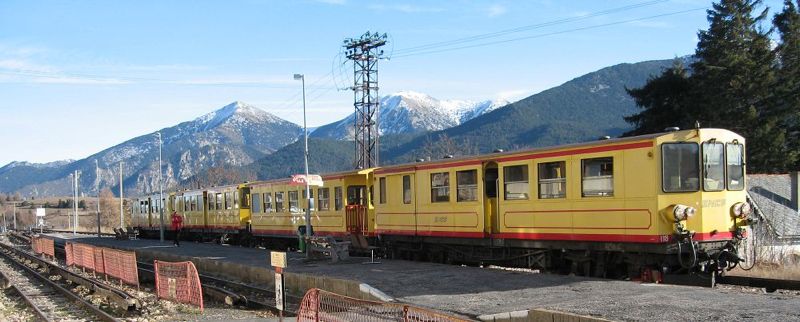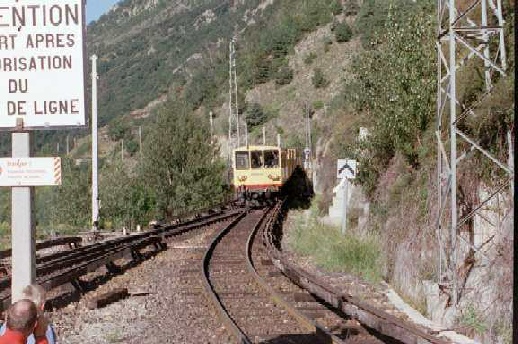 The line is a 39 mile metre gauge track running through the Eastern Pyrenees from Villefranche-de-Conflent (connected by rail to Perpignan) to Latour-de-Carol, with 20 intermediate stations.
The line was started in 1903 and reached Mont Louis in July 1910 and Bourg-Madam in June 1911, but did not reach Latour-de-Carol until 1927. The line was electrified from the start of operations, the trains are EMUs, taking their power from a third rail, 850V supply.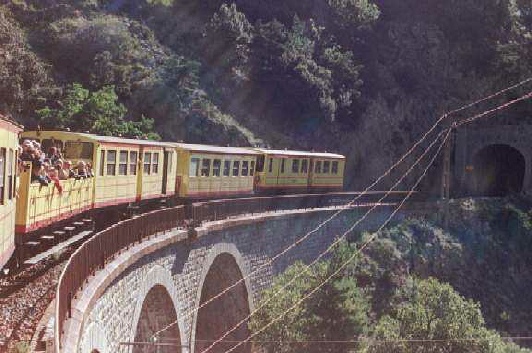 Most of the stations are request stops and only worth getting off at if you are going hiking. Mont Louis is a good place to wait for a return train if you don't want to go too far. Continuing to Bourg-Madam gives good views of the Cerdagne countryside, but only rail buffs need to carry on to Latour-de-Carol, where the line meets the French and Spanish main lines at the three gauge international station.
Journey time: 2hr 45min
Frequency: 8 trains a day during the summer, reduced to 1 each way in the winter.