Umbridge
'N' Gauge layout
Umbridge is the Railway Enthusiasts' Club's 'N' gauge layout, comprising a four-track main line and a single-track branch-line built on a set of 10 base-boards, with a central operating well in a space of 24 ft by 8ft. All boards present a scenic face, so the layout is suitable for display using the front and both ends or as a standalone island display.


The fast-up, fast-down, slow-up, slow-down and the branch are all controlled independently. The main-line tracks are continuous loops, Umbridge station being the centre-piece of one side of the layout with adjacent exchange sidings and a small loco servicing depot. Each loop has a through line , a platform line at the station and 4 roads in the partially hidden, 16 road fiddle yard.
The branch is an end-to-end line, running from an Umbridge main-line bay platform, climbing round the layout to Umbridge high-level after which it crosses the main lines, descends an incline and carries on round the layout to St. Georges Quay, comprising a harbour terminal with transfer facilities for ferry passengers. A small freight yard supports the ferry operations and there is a private owner siding for an oil depot.
The layout operates on standard British practice.
Bookings
We are pleased to be invited to exhibit Umbridge.
Booked


Crawley Model Railway Society Horsham 9/10 April 2016.
Requirements


24'x8' (not including viewing area)
Van hire with tail lift
1 car for operators
Operators 6-8
Overnight accommodation for distances over 60 miles from Farnborough (2&3 day exhibitions)
Contact Details
Charles Chapman. Email: umbridge@rec-farnborough.org.uk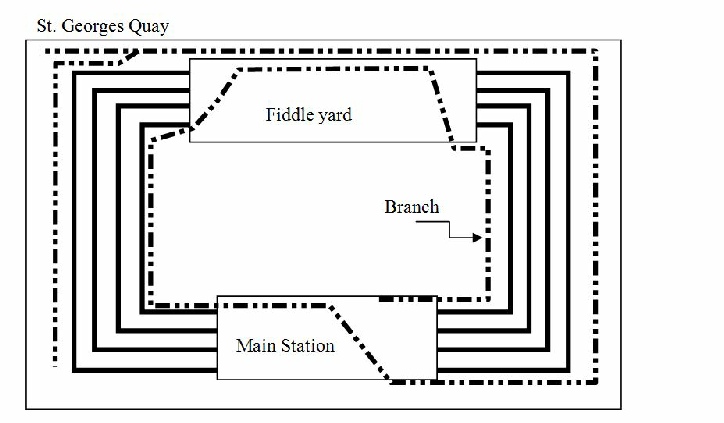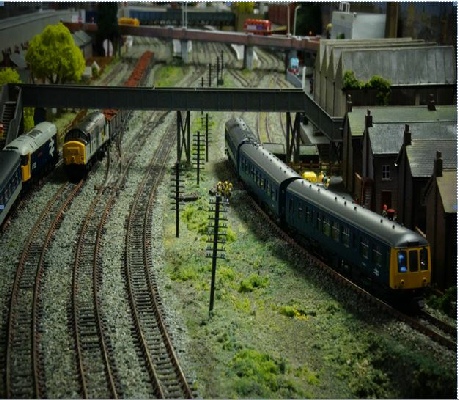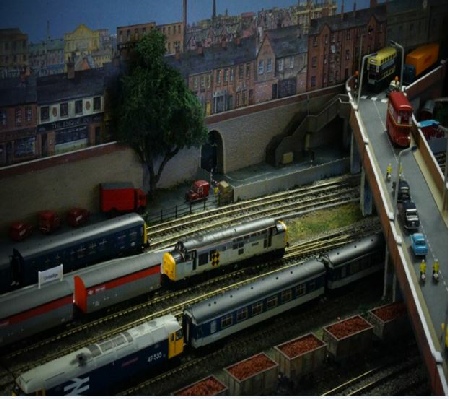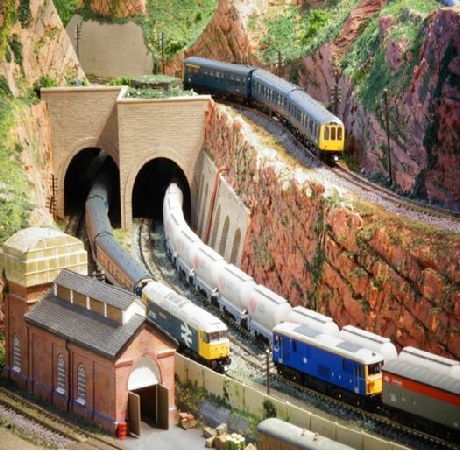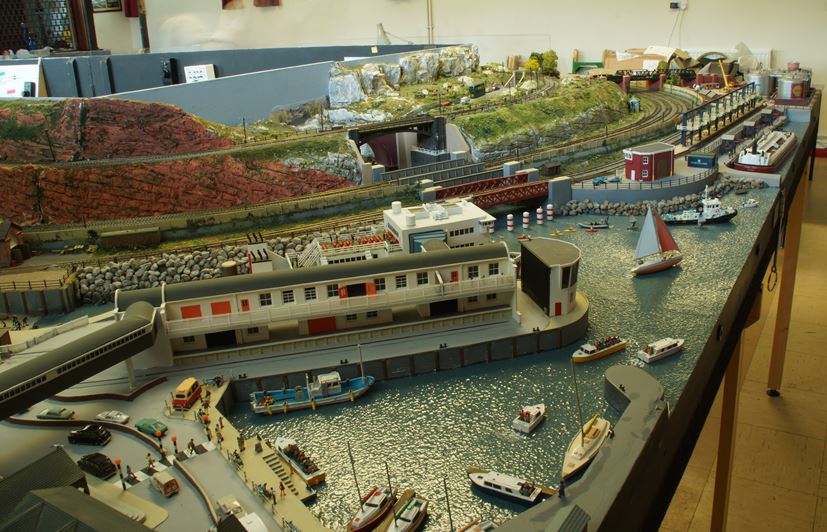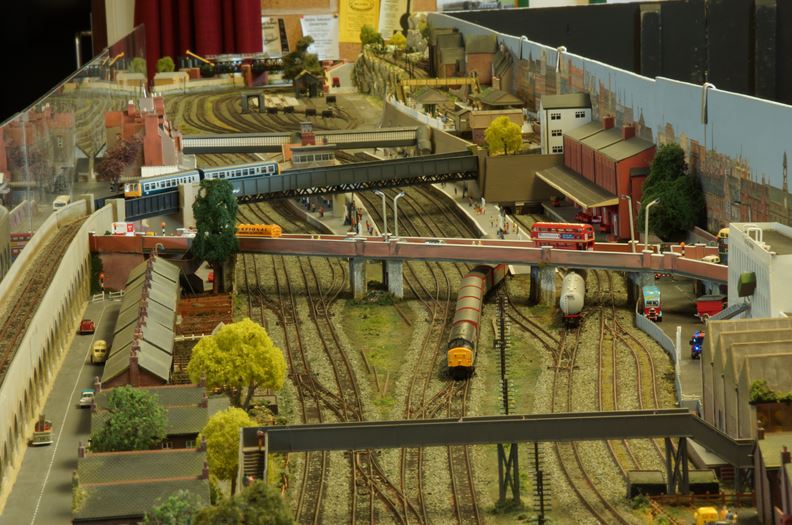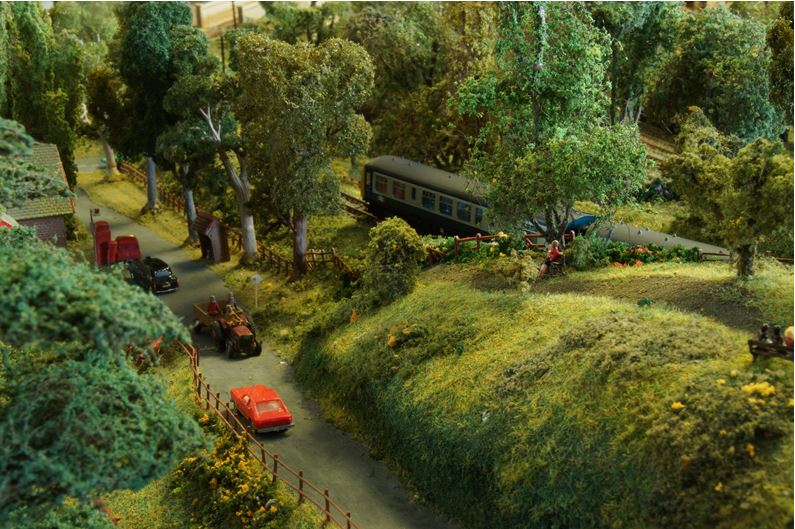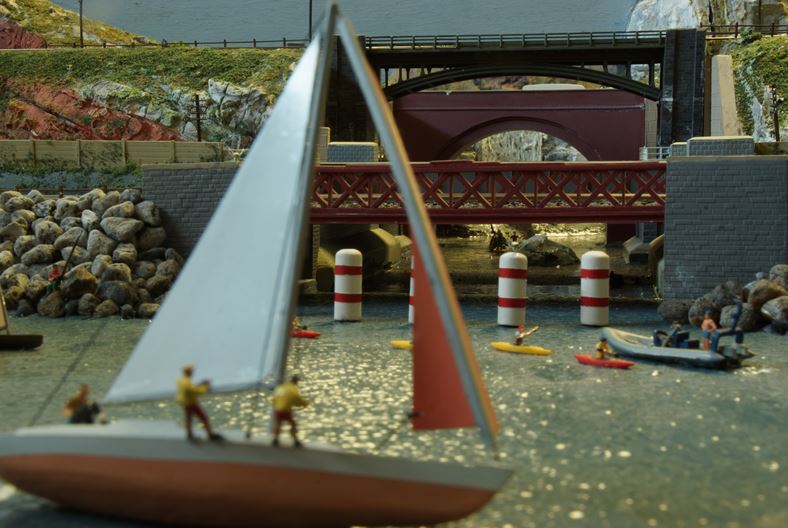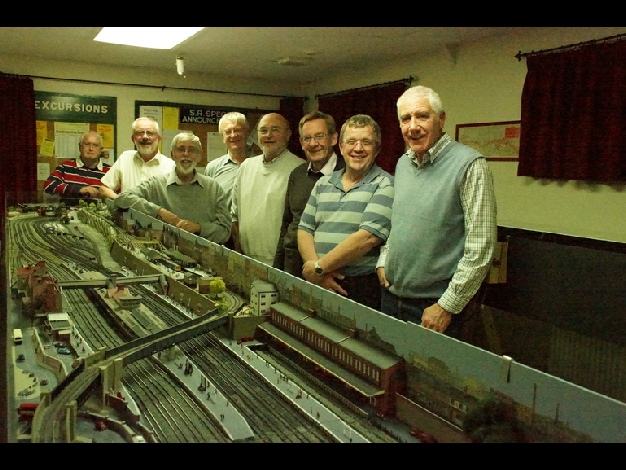 The Team in 2014 L to R Ian Walker, Richard Thomas, John Henwood, Tony Windmill, Rod Bolton, Geoff Bryan, Steve Sutcliff & Chas Chapman